Avoid These Six Mistakes When Packing For Relocation
Moving is stressful enough without having to think about all the details that go into it. From deciding how to pare down your belongings to finding the right mover, there is potential for disaster or triumph, depending on how you approach it.
Learn from those of us that have gone before; we've made plenty of mistakes that you don't have to repeat. As you anticipate your relocation, no matter how near or far your final destination may be, following these helpful tips will ensure that your moving experience goes as smoothly as possible.
Research Your Moving Company
Are they licensed, bonded, and insured? Are there customer testimonials describing great experiences? Were concerns addressed and correct promptly? Did you check the Better Business Bureau to ensure that they didn't have a number of significant complaints against them? Finding out what to expect before your movers show up will allow you to make choices, and even change movers if necessary, to avoid unnecessary struggles on moving day.
Watch Your Packing Budget
Why pay someone to pack your precious heirlooms if you can do it right yourself? Boxes and newspaper are relatively easy to come by, and they are cheap, so taking some time to start collecting these materials before packing becomes your reality will help you to cut down on the total cost of moving.
Watching Box Weight
Whether you are moving materials yourself, or if you hire a company to do the heavy lifting for you, you'll want to watch the weight and size of the boxes you do pack. You don't want to set yourself or your movers up for failure by packing a box so heavy that it can't be lifted, or by using a box so big that it won't fit through narrow spaces like hallways and stairwells. It's better to have a greater quantity of boxes than a bunch of material so heavy and cumbersome that it can't be lifted.
Take Measurements At Your New Place
Measure both the spaces in your new home as well as the furniture that you intend to move there. Nothing is more frustrating than getting to a new location only to find that a bed or dresser won't make it up the stairs, or a couch won't fit into a common living area. Make sure that your valuable possessions will fit into your new home, and plan accordingly if your old things don't; make plans to accommodate the new space as quickly as possible.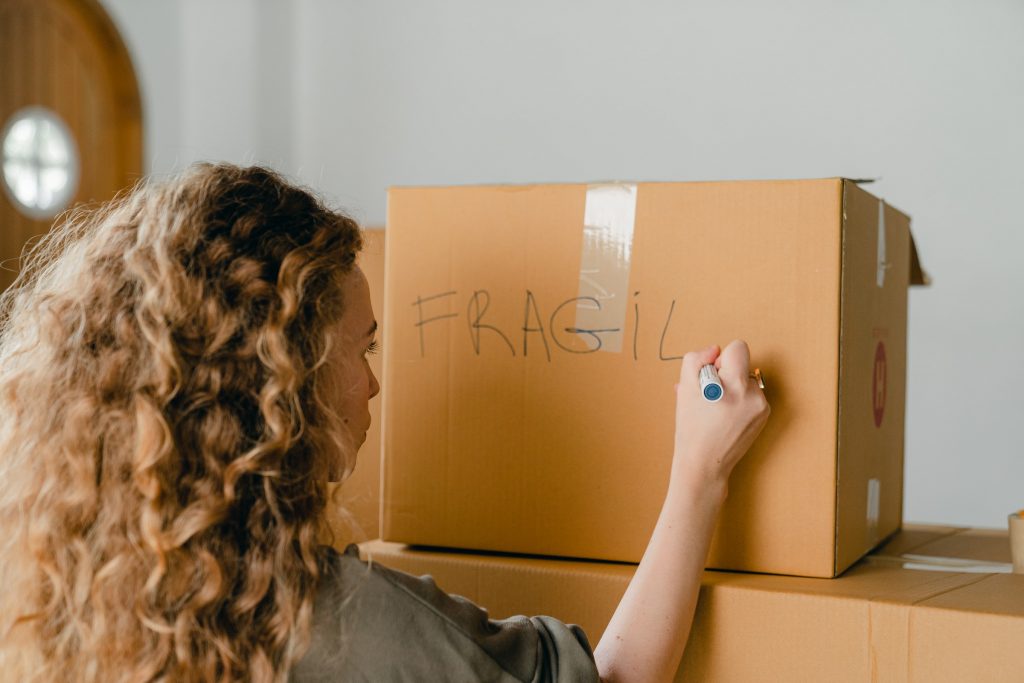 Mark Your Boxes!
With the confusing nature of moving day, you'll no doubt have a number of people helping you. Organize your move by labeling the outsides of boxes and containers clearly with the room that you intend them to be unpacked in. No matter who picks them up, they will be brought to the correct room for unloading, making your moving day run more smoothly.
Remember To Submit A Change Of Address Form
Nothing is more frustrating than finding out you've forgotten to submit a change of address form before moving day. Items will inevitably be lost in translation, and you might have to spend weeks tracking down statements and bills that are circling around, trying to find you. Remember to cross this off your to-do list at least two weeks before moving day to ensure that things get rerouted properly.
Knowing what to expect before, during and after a move is key to reducing your stress and making everyone as comfortable as possible in the transition. Cross these items off your list as you prepare, and while it won't be smooth sailing, you will find the moving experience easier than you expect it to be.